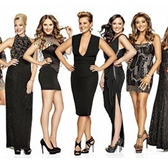 Foxtel's Arena channel has commissioned The Real Housewives of Sydney after three seasons of the reality show set in Melbourne.
NBCUniversal's Matchbox Pictures has started casting for the Sydney production, which Foxtel said will go to air in 2017.
The third season of The Real Housewives of Melbourne has just concluded on Arena. There is no word yet on whether another Melbourne series will follow the Sydney version.
Matchbox Pictures is also producing The Real Housewives of Auckland, which will premiere in August on New Zealand's new Bravo channel, a joint venture between NBCUniversal International Networks and Kiwi broadcaster MediaWorks.
Starting in July, Bravo will replace MediaWorks' young-skewing network Four.
The Real Housewives franchise began on Bravo in the US as The Real Housewives of Orange County in 2006 and has since spawned series in Miami, Washington DC, Beverly Hill and Dallas, among other cities.
http://www.c21media.net/foxtel-moves-housewives-to-sydney/?utm_source=C21Media&utm_campaign=26af9345a0-&utm_medium=email&utm_term=0_3bb765a3f7-26af9345a0-294565257