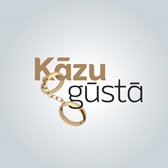 TV3 Latvia and NBCUniversal International Formats are co-developing a wedding show together following the local success of Married at First Sight.
The MTG-owned channel is currently looking for three couples who are willing to get married in August for Wedlocked (working title), and claims 2,200 people have applied so far.
The three most suitable couples will receive €7,000 (US$7,681) each for their wedding expenses.
Wedlocked was first developed by NBCUniversal International Studios' central development unit, Tellycopter, in London.
The show will air in Latvia next spring, with shooting taking place this summer.
"Wedding and relationship shows are very popular in Latvia, so we are very excited about this project. People have already shown record-breaking interest, with 1,050 couples responding to the casting call in 24 hours," said Baiba Zuzena, head of MTG TV Latvia.
The development deal comes after the Danish social experiment format Married At First Sight, in which strangers tie the knot, was localised by MTG in Latvia.