NBC's Hollywood Game Night comes to Ukraine
21/09/16
Press release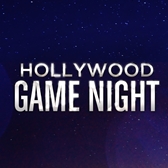 A Ukrainian broadcaster has licensed US format Hollywood Game Night from NBCUniversal International Studios.
TV channel Inter has produced a local version of the NBC show, titled Good Evening on Inter, and will launch it this weekend in the Saturday 22.30 slot.
Like the US series, Good Evening will feature celebrity teams, led by members of the public, competing in various games and challenges. The show also encourages viewers to play along from home.
Andrey Pasechnyk, director of the promotions department at Inter and counsellor of the show's screenwriting group, said Good Evening was aimed at all the family.
"We would love our viewers to be able to remember the simple human joys and human values. That's the atmosphere we're trying to create. It's what friends are all about, and the time spent in their company over a nice drink and interesting, amusing games."
Created by actor/producer Sean Hayes and producer Todd Milliner, Hollywood Game Night was inspired by the duo's real-life cocktail-party game nights.
The US show has been airing on NBC since 2013 and four seasons have been produced by Hazy Mills Production, Mission Control Media and Universal TV, fronted by actor Jane Lynch. A fifth season was greenlit in May.
A total of 16 local adaptations have been aired around the world. Theseinclude productions for Channel One in Russia, Radio Canada in French Canada, TV8 in Turkey, TVE in Spain, RTL Klub in Hungary and Channel 2 in Iceland.
Source: http://www.c21media.net/nbcs-game-plays-in-ukraine/