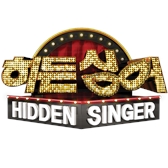 NBCUniversal's Asian office saw Hidden Singer when it was on air on the JTBC channel in South Korea, and NBCU International Formats has now taken it into Europe.
The show sees superfans and stars sharing the same stage, as the former compete to sound as close as possible to the latter. The studio audience can't see the singers, and votes, across five rounds, on the one that sounds least like the star.
The star themself also competes, and the Korean version has on occasion seen the performer voted for sounding least like themselves (they get to stay in the competition).
The rounds culminate with the contestant voted best at recreating the star's sound winning. The format has already sold into Thailand and Vietnam, and has now made it to Europe, on Discovery's Nove channel in Italy.
Ballandi is making the Italian show. Barrie Kelly, VP of international format production and development, NBCUIF, says the challenge with producing Asian-originated formats in the West is capturing the often brilliant central idea, while presenting the show in a way that Western viewers are familiar with and can recognise.
"The ideas process in Asia is so different, but often brilliant," he says. "We needed this to look and feel like a Western show."
The Italian version also adds in new elements, effectively making it a variety show. "In Korea the gameshow piece is everything," Kelly explains. "In the West it is more of a celebratory tribute show and there is a narrative thread."
Talkshow and tribute elements see the star and the superfans chat and interact, and the audience hearing their back stories. Visually, the Western version is different with a set made up of numerous LED screens that can be adapted as required for the competition, performance and reality elements.
Yvonne Pilkington, senior VP, format sales and production for NBCUIF, says the show could work as a special that then becomes a series, or as is the case with Nove and its 6x90mins version, launch directly as a series.
She has big ambitions for the show. "Talent resonates with people and everyone wants to see classic performers," she says. "Then you have the transformative power of amateurs performing, and this combines the two."